Yesterday saw a great deal get done on our 'paving around the house' project.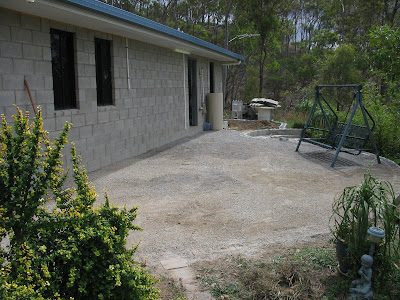 Thanks to Steve, Bill and Mark, we got past what I reckon would be the quarter-way milestone for the paving. After working the shovels, crowbaw, mattock and wheelbarrow all afternoon we broke out the guitars and drums and jammed out some cool tunes till late into the night.
It was an extremely good day.